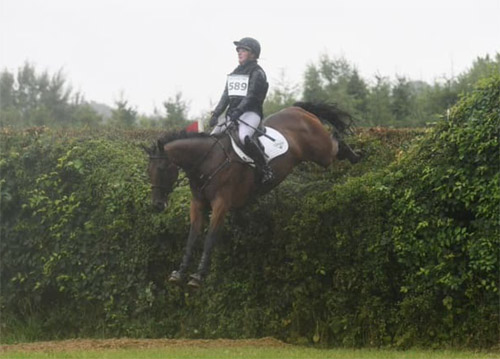 Greta had a good couple of days at Aston-le-Walls.
Cooley For Sure had a super run round the Advanced, getting a personal best dressage at this level of 29.7, followed by a lovely double clear to finish third.
Nicky Coe's Coronea May (pictured) stepped up a level and did her first Intermediate. She performed a lovely dressage test, jumped a super clear in the show jumping followed by a really awesome round across country. Greta made a slight jockey error at a combination meaning, in really wet boggy ground, they picked up an annoying 20 penalties, but Coronea May stepped up to the plate and flew through all the tricky fences around a really decent track.