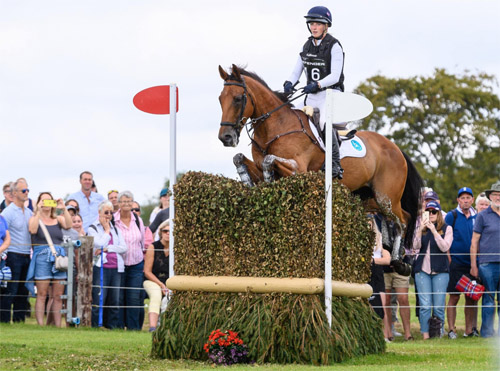 Cooley For Sure performed a great dressage test at Burghley scoring 32.2. Greta said: "Cooley For Sure was class around the XC. I felt I didn't give him the best of rides at the start but it got better as we went on and what a legend of a horse to keep jumping for me.
"He finished full of running and I'm so proud of him for jumping us all the way around our first Burghley!"
Unfortunately he picked up a slight bang to the stifle which seems only to be bruising but prevented him from jumping on the final day.
She did, however, feature in a news story on the Burghley website, click
HERE
to read.
Photo © Nico Morgan