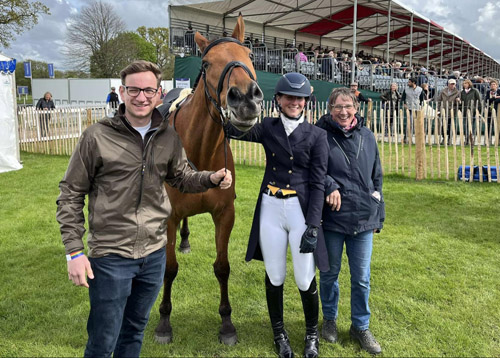 Greta's first Badminton might not have had the fairy tale ending, but she and Murphy still impressed.
Murph did one of his best dressage tests to date trying his heart out. According to Greta he loved being on the big stage, and the pair scored a 31.6.
Having walked the cross country course five times, including twice with Rodney Powell, they were literally storming round. "I didn't give him the best of lines at the BP Lightsource panels and he didn't meet the second element of the combination well – I came out the side door.
"He is an out and out 5* horse and was flying in the testing ground conditions. I'm so proud of him this week and we will be back!"