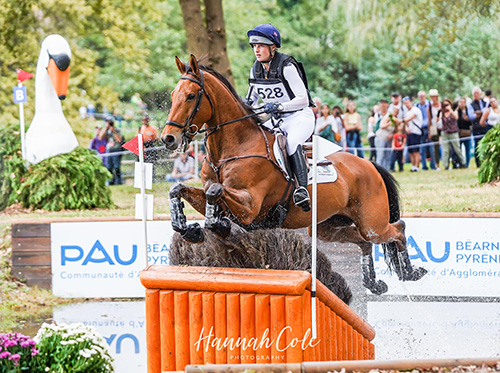 Greta is now officially a 5* rider, and Cooley For Sure a 5* horse! The pair finished 14th at Pau last weekend.
Their campaign got off to a good start with a respectable dressage mark of 34.3, Greta commenting that there is still plenty to work on.
He jumped a lovely cross country clear, just adding a few time penalties to his first phase score, before having a couple of rails in the very influential showjumping phase.
'I'm SO so proud of my boy who has tried his heart out and made it feel easy. To finish the cross country full of running and to come out so well on the final day is more than I could have wished for. Thank you to everyone who has played a part in getting us round our first 5* so successfully let alone a top 14 placing!
'Dreams do come true.'
Photo © Hannah Cole