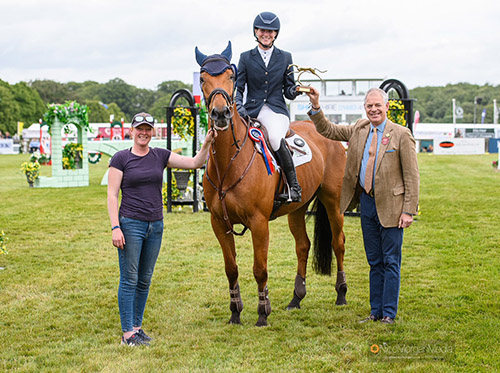 It's been a bit of a whirlwind few weeks for Greta. The horses have been going well, most notably top ride, Cooley For Sure, who put in an immaculate performance at Bramham U25 4*L to finish in the runner up spot, and give Greta the British National U25 Champion. Despite the face he is pulling in the photo, he really isn't that grumpy!
This website is where you will find regular updates about Greta's season. She is very keen to attract new owners (she rides from BE90 to 4*L) so if you are interested, please have more of a look around this site, and give Greta a call. There are opportunities for sole ownership or syndicate and Greta has a couple of stunning young horses looking for lovely new owners.
Alternatively, if you have a horse looking for a new jockey, Greta would be delighted to talk to you.
We hope you like the new site.
Photo © Nico Morgan